Star Trek's Greatest Weakness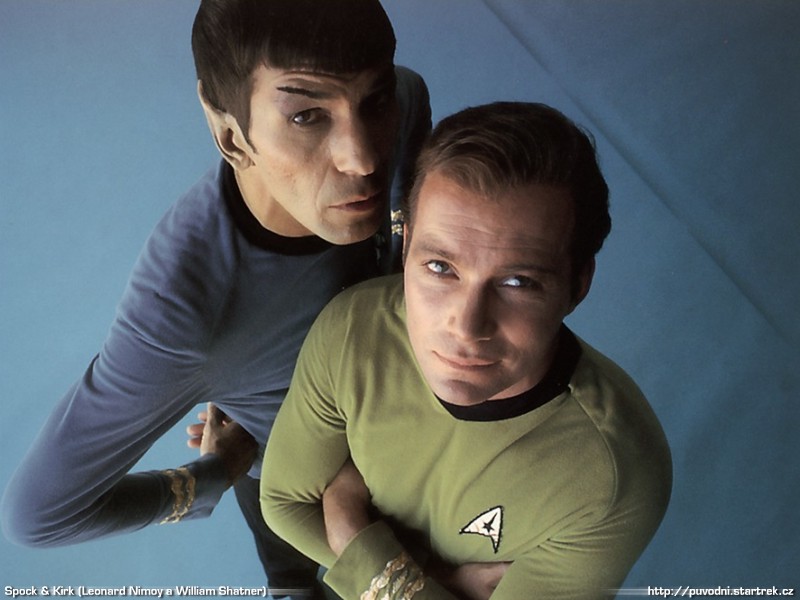 On his
Mondolithic Sketchbook
blog, illustrator Chris Wren wrote a rant which I, a
former
Star Trek fan, have always thought and wanted to say about this legendary American science-fiction franchise. So I'm taking the liberty to post it here in its entirety:
"With a
resurrection of Trek
in the works under the creative guidance of
J.J. Abrams
, I thought this might be a good time to put my two cents in on the subject of what Star Trek needs in order to be relevant again. The chances of anyone actually involved in the project ever reading this are beyond astronomical of course, but at least there's a chance I'll one day be able to say "I told you so - if only you'd listened." at a devastatingly opportune moment.
Trek's greatest weakness is its obsession with humanity. Ironically, it was the exploration of and speculation about the human condition that gave Star Trek its soul and enduring charm in the first place. But that sentimental fascination with what I think will eventually come to be known as "classical humanity" is what's holding the franchise back today.
Star Trek's original message was "Even with all this miraculous technology, we're still human beings, at the end of the day. A man is still a man, a woman still a woman." That was a comforting sentiment in the 60s, 70s and 80s, but not today, because
we're starting to realize that at the end of the day, some of us - perhaps many of us - won't still be human, and we need science fiction that helps us deal with that
.
If you look at trends in contemporary science fiction and futurism everything is pointing towards an impending and unavoidable existential crisis that will force us to redefine what it means to be human
. Assuming that technological and scientific progress continues in the Western world at its current exponentially accelerating pace, by the middle of this century there will almost certainly be non-human intelligences living on this planet. They may be in the form of persons augmented by genetic manipulation and cybernetics to the point of no longer being human, or purely synthetic artificial intelligences, or a combination of both. But their arrival, and the social, political, economic, emotional and spiritual challenges we'll face coexisting with them, are inevitable.
Star Trek's greatest weakness is a canon that not only sidesteps these important issues, but forecloses any opportunity for meaningful debate about them: "As you know, Number One, late in the 21st century we all sat down and unanimously agreed to ban all research into genetic enhancement, and that pretty much settled the matter". Apparently the human race is also of one mind in terms of medical technologies that will, long before the 23rd century, be available to prevent children being born with congenital abnormalities. If I was Geordi LaForge for example, I'd be pretty pissed at my parents: "So, you let me be born blind, in order to satisfy YOUR abstract, enlightened sensibilities about the meaning of being human. Thanks. Thanks for nothing."
Even the subject of our relationship with artificial intelligences is ducked by Star Trek, by having Data, an android superior to humans in many ways, long to be human. One of the challenges of dealing with artificial intelligences is that they will not be human, and will have no more desire to be human than you or I desire to be earthworms. I can accept pretty much anything in the Star Trek universe: transporters, aliens who speak colloquial English, warp drive, artificial gravity, shields - but not the idea that there's something special about being human that makes us the envy of lifeforms and intelligences the universe over.
The issues and challenges of what we today broadly refer to as Posthumanism will be upon us in a matter of decades, if not sooner. If a resurrected Star Trek is going to be relevant, if it's going to be at the cutting edge of futurism and science fiction, then it must address the questions and challenges of posthumanism in a more substantive way than it has in the past. Otherwise, it'll just be wagon train to the stars again, only with LCD screens and fancy visual effects instead of toggle switches and mini skirts."