Global Future 2045 is a one of a kind congress, premised on the notion that the world stands on the brink of global change. In order for civilization to move to a higher stage of development, humanity vitally needs a scientific revolution and significant spiritual changes that will be inseparably linked, supporting and supplementing each other.

GF2045 discussions will include global challenges and science mega-projects to address them and insights on these matters from various spiritual traditions. The main focus will be the Avatar project, which includes the development of anthropomorphic robots, telepresence systems, brain-computer interfaces (BCI), life-support systems for the brain, neuroprostheses, whole brain modeling, consciousness theory, and roadmaps for non-biological mind substrates.
Speakers will include IEET Fellows Ben Goertzel and Natasha Vita-More, as well as well-known figures like Marvin Minsky, George Church, and Ray Kurzweil.
More action, lesss talk!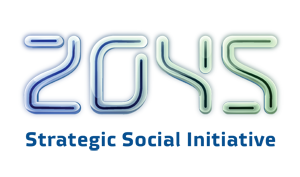 Like Carboncopies.org, the 2045 Initiative is organized around a roadmap, projects, research labs and progress. The Global Future 2045 Congress (GF2045) in New York is bringing great minds together to focus on the 2045 Initiative. This focus distinguishes it in important ways from a general transhumanist conference in which a collection of topics are presented.
You want to know how you are going to get that robot body? Those neural implants? That brain-machine interface? Those neural prostheses? And how to upload your mind into an emulated brain?
Well, those are the objectives that GF2045 will demonstrate and discuss: The technological approaches for complete access to and adaptation of BODY and BRAIN. We bring together the experts who are carrying out research and creating new tools that fill in the pieces of the puzzle that feasibly accomplishes all of those objectives: Dr. George Church (Harvard, synthetic biology), Dr. Ed Boyden (MIT, neurotechnology/optogenetics), Dr. Ted Berger (USC, neuroprosthetics), and more,researchers and developers who together represent the cutting edge of each of the crucial pillars of a roadmap. You'll notice it is an unusual conference in terms of the experts present, speakers you would otherwise find only at a scientific neuroscience conference. Not coincidentally, they are the ones who are referenced most often in my previous talks, such as my talk about Reverse Engineering the brain at TEDxTallinn and about Substrate-Independent Minds in Melbourne, and they are the ones who headed to the White House with the proposals that led to the BRAIN Initiative.
Come to the Global Future 2045 Congress, June 15-16 at the Lincoln Center in New York City, and join the action: http://gf2045.com/koene/ A Singularity does not make itself happen, let's get some work done! Dr. Randal A. Koene Science Director, 2045 Initiative CEO, Carboncopies.org
URLs included:
http://gf2045.com/koene/
http://carboncopies.org
http://www.tedxtallinn.org/randal-koene/
http://2012.singularitysummit.com.au/2012/11/randal-koene-substrate-independent-minds/